The Redefined & Redesigned Nissan Sentra
The new Nissan Sentra is back, and it comes with many improvements. This midsize sedan is larger than its older models, and it has been built on a new platform. The car's bodywork perfectly matches the Altima and Maxima. Better engine efficiency, more horsepower, and updated tech features have also been added. The new Sentra will come in three available trims. This includes the S, SV and SR. Let's explorer some of the sedan's key features and how you can find some benefit.
Performance
The new Nissan Sentra is a fun-to-drive automobile. This car has a sport sedan suspension, which delivers in the handling department. The advanced steering system works like magic, as you'll be able to steer this vehicle in precise directions. The available 2.0-liter engine can generate up to 149 horsepower. Twenty percent more power has been added as well as 15 percent more torque.
Thanks to having such a good balance between power and efficiency, drivers will get at least 39 mpg on the highway and 29 mpg in the city. The new Sentra also offers an Eco mode. The vehicle's lower, wider stance will hug the highway while slicing through the wind with ease. The sedan's D-shaped steering wheel also helps with cornering responsiveness.
Safety
Providing excellent safety has never been a problem with Nissan. Sensors and radars are in abundance with this car, and it comes equipped with Nissan Safety Shield 360, which is a suite of advanced safety features. This includes Intelligent Cruise Control, Pedestrian Detection, Blind Spot Warning, Rear Cross-Traffic Alert, and more. Sentra's advanced airbag system is made up of 10 airbags. There's also a LATCH system for children's security as well as Traction Control.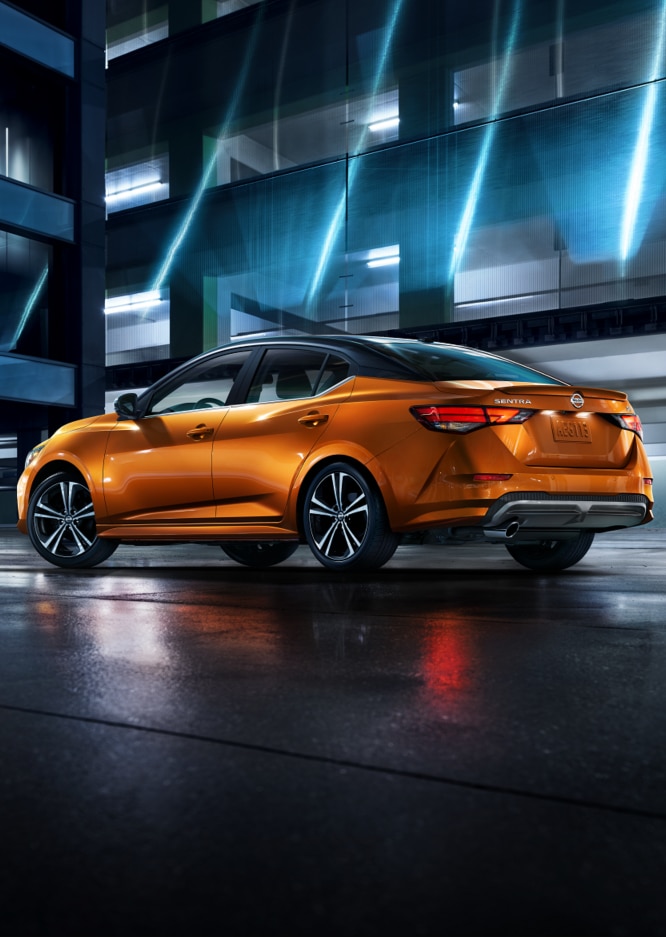 Features
The new Nissan Sentra can seat at least five individuals in its cabin, and the rear seats have 60/40 split-fold capability. Making better accommodations shouldn't be a problem. Consumers can expect a trunk that equates to 14.3 cubic-feet of cargo space. There's a heated steering wheel as well as heated front seats. The new Sentra also offers Android Auto, a touchscreen display, Apple CarPlay, Bose audio and more.
Get your drive on around Santa Fe by selecting the Sentra as your next automobile purchase.