If you're planning to get the 2017 Nissan Altima this year, you're not just getting a vehicle that offers slick design, robust power, and a comfortable interior. You're also getting a car that works overtime to keep you and your family safe. Take a look at the great safety features this sedan offers.
Blind Spot Monitoring
It's hard to keep track of everything while you're in the driver's seat. Luckily, the 2017 Nissan Altima employs a Blind Spot Warning system that uses a sensor to detect vehicles to the side and rear of your vehicle. A notification appears in the driver's or front passenger's door pillar, as well as on the Advanced Drive-Assist Display. Subsequently, you can change lanes with added assurance and confidence.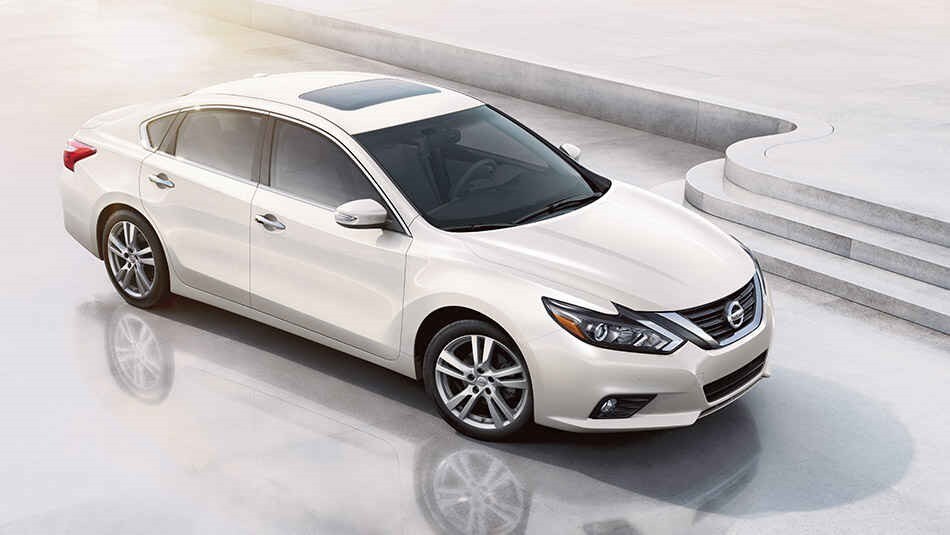 Rear Cross Traffic Alert
If you're like most drivers, you probably harbor a few anxieties about parking. After all, one miscalculation can lead to a fender bender—and a considerably large repair bill. Knowing this, Nissan included a Rear Cross Traffic Alert system to help guide you when backing out of a parking lot or driveway. If it detects oncoming cars from either direction, a notification will warn you so that you can avoid a collision.
Intelligent Cruise Control
Keeping the proper distance from other cars is crucial to road safety, but accounting for "proper distance" isn't always easy—a lot of times it boils down to estimation. With Intelligent Cruise Control, however, you can set a desired minimum distance and the 2017 Nissan Altima will make sure you keep it. Therefore, even if traffic slows down or speeds up, you're always sure that you're a safe distance away from the car in front of you.
Forward Emergency Braking
Ever driven a car with a radar? You can with the 2017 Altima. It uses radar technology to detect vehicles in front of you, while issuing audio and visual alerts if you need to slow down to avoid hitting another car. In fact, the system can even apply braking if you fail to respond quickly enough.
Predictive Forward Collision Warning
It's not just the immediate vehicle in front of you that you need to worry about. Thankfully, the 2017 Nissan Altima has predictive forward collision warning which uses radar technology to detect up to two vehicles in front of you. So, if the car in front of the one immediately in front of you decelerates, you receive a warning to slow down, whether you can see that car's stop lights or not.
Indeed, these advanced features make the 2017 Altima one of the safest vehicles on the market. If you want to drive with full confidence around Albuquerque, be sure to look for the new Nissan Altima in dealerships that serve the area.
Sources:
2017 Altima, nissanusa.com
2017 Nissan Altima, kbb.com