Sometimes, it seems that there is never enough space when you travel on the road with a large family. Fortunately, Nissan has you covered in such situations with the 2017 Nissan Armada. It offers space in spades and it's artfully engineered from the inside and out. You know from the moment you get in this vehicle that it's destined for more than just a daily commuter.
Captivating Looks
It doesn't take long to see why many are making the switch to the 2017 Nissan Armada. It has an iconic box-like shape, but not so boxy that your aerodynamics are affected. The grille in the front features black and chrome, which vibe nicely with the signature headlights. They give you plenty of visibility, along with the taillights in the back. The sides have a minimal look to draw your eyes more towards the front and rear of the vehicle.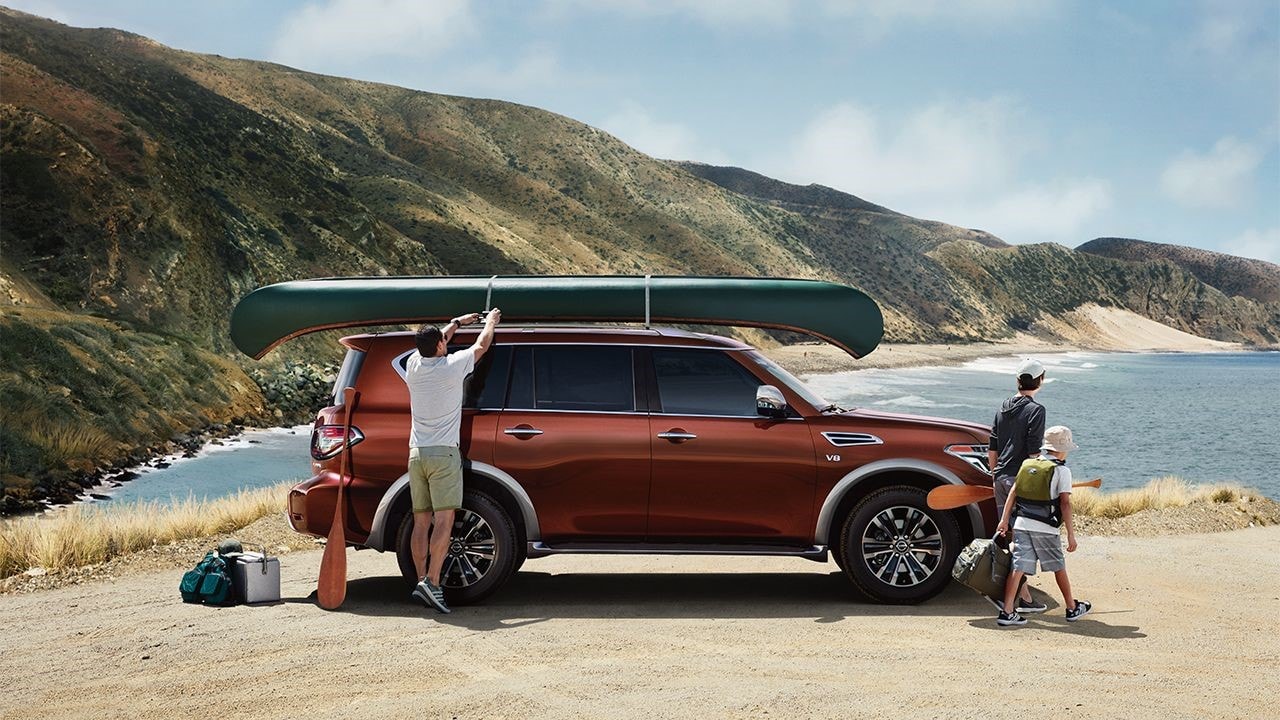 The 20-inch wheels are your showstoppers, helping you make statements for whatever event you are at. The roof rails at the top contrast nicely with the silver color of the body, and their seamless design doesn't hinder your performance. There are even chrome air vents on the side that add to this vehicle's aesthetics for a more distinct look you can be proud to show off.
A Well-Rounded Interior
There is so much to love with the interior of the 2017 Nissan Armada, such as the ample space passengers have to work with. The driver's seat conforms nicely around your body and even has memory settings. The premium tan leather contrasts nicely with the black floor carpet, while the side panels have immaculate wood trim that is different in every Armada.
Every control is easy to reach for the driver and there are even controls on the steering wheel you have access to, so more attention can be paid to the road up ahead. In terms of entertainment, Nissan hit a homerun with the Armada because it features LCD screens in the headrests in the back. This allows you and your family to enjoy your favorite movies, making hours of travel seem like minutes.
A navigation system is ready when you need accurate directions to different locations. Use the turn-by-turn directions to make sure you are taking the right routes, and get updates on weather so you can be more prepared.
Nissan in Santa Fe is yours for the taking if you make your way to a dealership near you. Sit on the comfortable seats and experience the DVD entertainment system up close. You'll be hooked the moment your eyes lock on this stylish and spacious SUV built for the modern age.
Sources:
2017 Nissan Armada SUV Review, NissanUSA.com
2017 Nissan Armada SUV Review, CarAndDriver.com