Your daily commutes may not be what they once were, but you can bring back the fun with the 2017 Nissan Versa. This sedan was made for the open road and it has an interior designed and crafted with high-quality materials. It opens up your world to new possibilities you only thought existed on the big screen.
Precision Handling and Power
Conquer every road in the 2017 Nissan Versa, a modern sedan that comes standard with a 1.6L DOHC 4-cylinder engine. It has been micro-finished to reduce friction and provide a quicker response, and it also has a fuel-efficient design. You can utilize all the power you want without having to worry about wasted acceleration. The Xtronic CVT provides uninterrupted smooth drives on any road you travel on, while the suspension is fine-tuned for more comfortable drives. Road noise and vibrations are also reduced thanks to these innovative parts and systems.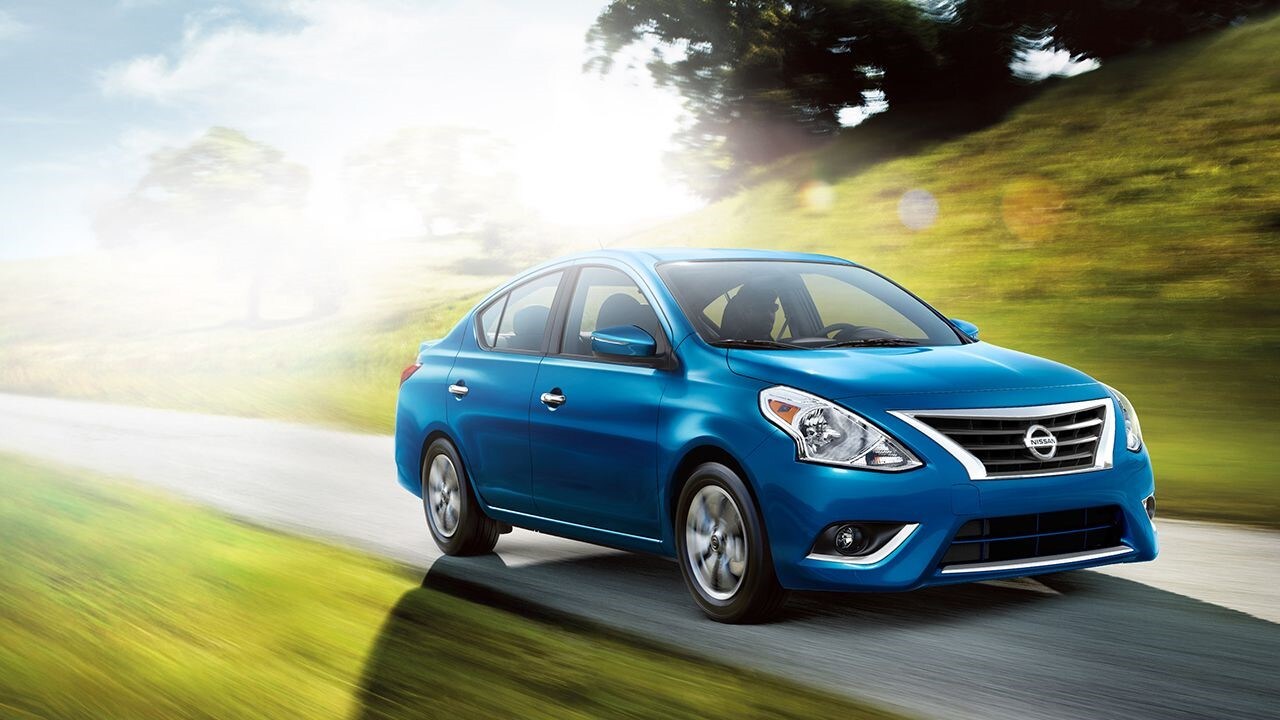 You don't have to worry about losing control when performing aggressive maneuvers as the Versa comes equipped with vehicle-speed sensitive electronic power steering. It makes this car nimble, no matter how fast or slow you go. In terms of fuel efficiency, you can get an impressive 31 mpg in the city and 39 mpg on the highway.
The new Versa is not the sportiest sedan on the market by any means, but it still features striking parts that give off that illusion. Its low stance lets you make the most out of its performance.
Accessory Add-Ons
If the base model of the 2017 Nissan Versa is not a perfect match, you can always equip different add-on accessories. Weatherproof splash guards are available to protect each tire from the elements, and they have a contoured shape to match the wheel openings. There are plenty of interior trim appliques you can install, giving your Versa a distinct look.
Add illuminated kick plates to provide illumination in the dark, making it easy to see where to step when getting in and out of your vehicle at night. The stainless steel inserts add a modern touch and feature the Versa logo you can't help but notice even when it's dark. Add some side-window deflectors to help fight glare and reduce wind noise, for uninterrupted experiences on a busy highway. If you want added comfort knowing your wheels are safe, wheel locks are available.
Go to a Nissan dealership near Albuquerque if this Versa sounds appealing to you. It brings back the fun to your work commutes and is capable of so much more. After seeing the thoughtful interior layout and the standout parts of the exterior, you will realize that you are in store for some great moments.
Sources:
2017 Nissan Versa Sedan Review, NissanUSA.com

2017 Nissan Vera Sedan Review, KBB.com