If you are looking for a versatile car that never runs short of room, choose the 2017 Nissan Sentra. Not only is the interior roomy, but it has many sophisticated stylistic points and premium parts that set the stage for your epic adventures. The Sentra is also a great value for everything that is included inside and underneath the hood.
An Impressive Interior
Get ready to enjoy long journeys in the 2017 Nissan Sentra. It's loaded with comfortable amenities, like the 4-way manual passenger seat adjustment and bucket front seats. They've been wrapped in a premium cloth for added style and comfort. The seats in the rear have a split-folding design so that you have extra space when it is warranted.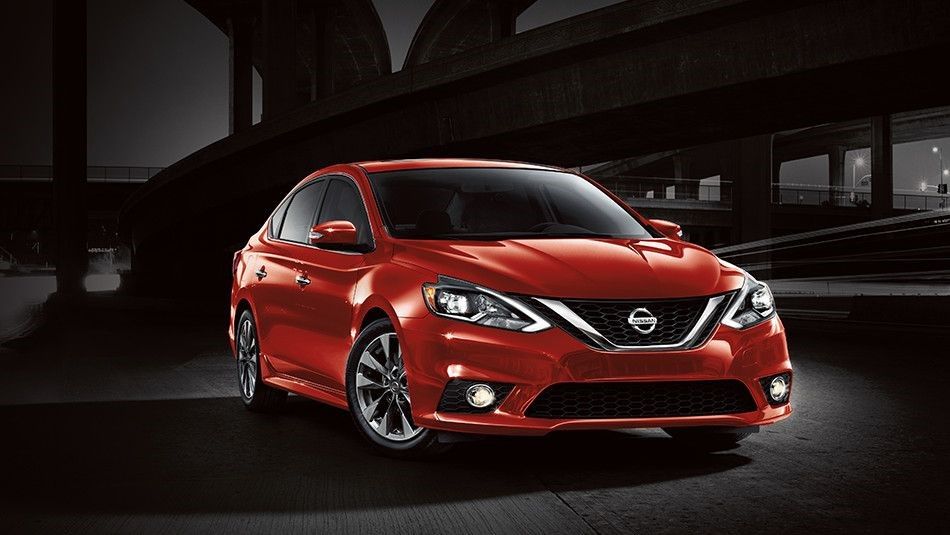 Electronic power steering gives you supreme control, while the audio controls equipped on the steering wheel help you safely multitask. You also get plenty of in-car entertainment features, including a speed sensitive volume control. When you are traveling at certain speeds, the volume can only reach a certain level. Subsequently, you can concentrate on the environment around you.
Auxiliary ports and USB outlets give you the chance to sync up your smartphone or tablet. There are a total of four speakers inside, all of which produce high-quality sound. AM/FM stereo comes standard with all models.
Quality Driving Experiences
Whether you are commuting to work or dropping the children off at school, you'll need a reliable vehicle. You get this with the 2017 Nissan Sentra, a sedan that is focused on providing smooth, quiet drives.
The suspension is a little stiffer compared to previous editions, but it does well at helping you stay planted when taking sharp corners or turns. If you go with the 1.8L engine, you get 130 horsepower. Sure, this vehicle is not the most powerful sedan on the market, but it has a fuel-efficient design. Driving long distances doesn't have to stress you out.
Another driving highlight of this reliable Sentra is Nissan's Intelligent Cruise Control, equipped with a low-speed function. You can turn this setting on and your car will monitor its own speed, even when you are in stop-and-go traffic. Traveling on the highway or on a busy street has never been more convenient. This function is available with the SL and SR models.
Because this car has a tire pressure monitoring system, you don't have to worry about putting yourself and your passengers in harm's way. If a tire is too low, warnings are provided so you can take action promptly.
Albuquerque, NM area Nissan dealerships are waiting if you would like to experience this Sentra up close. Look at the subtle details on the interior, and stay captivated by its precision handling.
Sources:
The 2016 Nissan Sentra Sedan Review, KBB.com
The 2016 Nissan Sentra Sedan Review, Edmunds.com