If you are looking for an efficient and powerful sedan, the 2017 Nissan Altima may be just what you are looking for. The aesthetics of this car alone win you over, before ever taking it for a spin. When you do get inside, you'll be pleased with the premium leather materials wrapped around the seats, door panel, and steering wheel. It's subtle details like these that can make every drive just as special as the next.
Safety for All
Everyone deserves to have safe drives. The 2017 Nissan Altima made this possible, thanks to its innovative and responsive safety systems. Blind-Spot Monitor takes into account vehicles near your vehicle. In fact, a warning alarm sounds if you are trying to change lanes when someone is in your blind spot.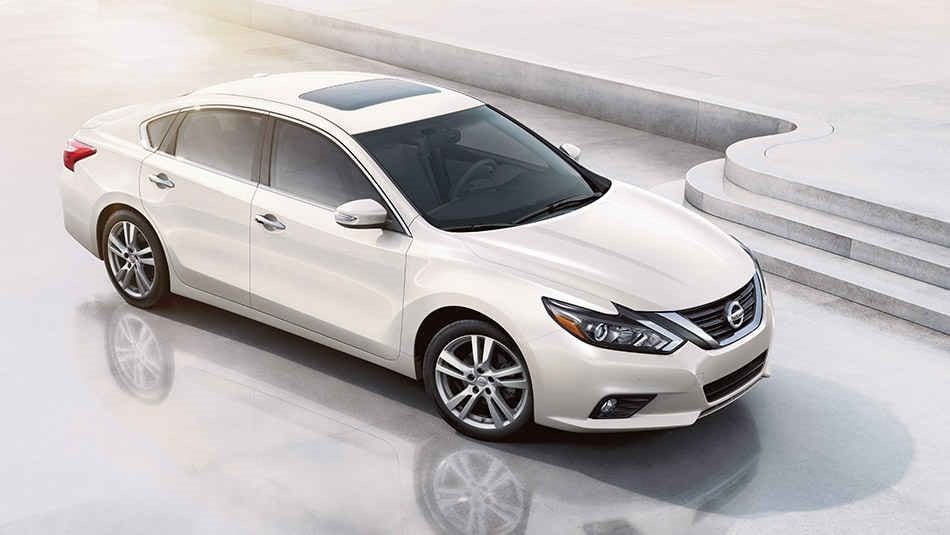 With Rear Cross Traffic Alert, sensors can detect when you are about to hit something when backing up or going forward. Your chances of getting into an accident are drastically reduced, as a result. Backing up has never been more safe, thanks to this system.
Additionally, you get to use Intelligent Cruise Control when you are driving long distances. It automatically accounts for vehicles up ahead, slowing your vehicle down when they do as well. These systems make driving in any environment enjoyable.
Accessories that Excite
When you make the switch to the 2017 Nissan Altima, you have many accessory add-ons to select from. You get a built-in monitor at the top corner of your mirror that works in unison with the rear-view camera. You'll have wider angles when backing up so that you can avoid hitting something or someone.
For added looks and performance, you can add on a rear decklid spoiler. It provides this sedan with an aggressive look and it comes pre-painted in factory-matched colors, for an in sync look you'll be pleased with.
Remote engine start systems are also available in case you want to make getting your car prepped for the day easy. With a push of a button on the key fob, you can start the engine and prep the HVAC settings. For an added visual effect, you can have external ground lighting installed on your vehicle. Right when you approach this Altima, you'll be greeted in a warm way.
There's only one way to experience this refined and visually striking sedan, and that's to try it out in person. Make this dream a reality by heading to Nissan dealers in Santa Fe. They make sure you are comfortable with the features and condition of the car before ever leaving their lots.
Sources:
The 2017 Nissan Altima Sedan Review, NissanUSA.com
The 2017 Nissan Altima Sedan Review, Edmunds.com