Comfort, style, and fuel economy are the top three treats you can get from the 2016 Nissan Rogue. Offering more than power and speed, this model is all about easy handling, making it an excellent choice for those who prefer a relaxing drive than an athletic vibe. Combine its smooth ride with its premium interior and the journey will feel like a vacation. Add to that are the safety and technology features that make the drive more convenient.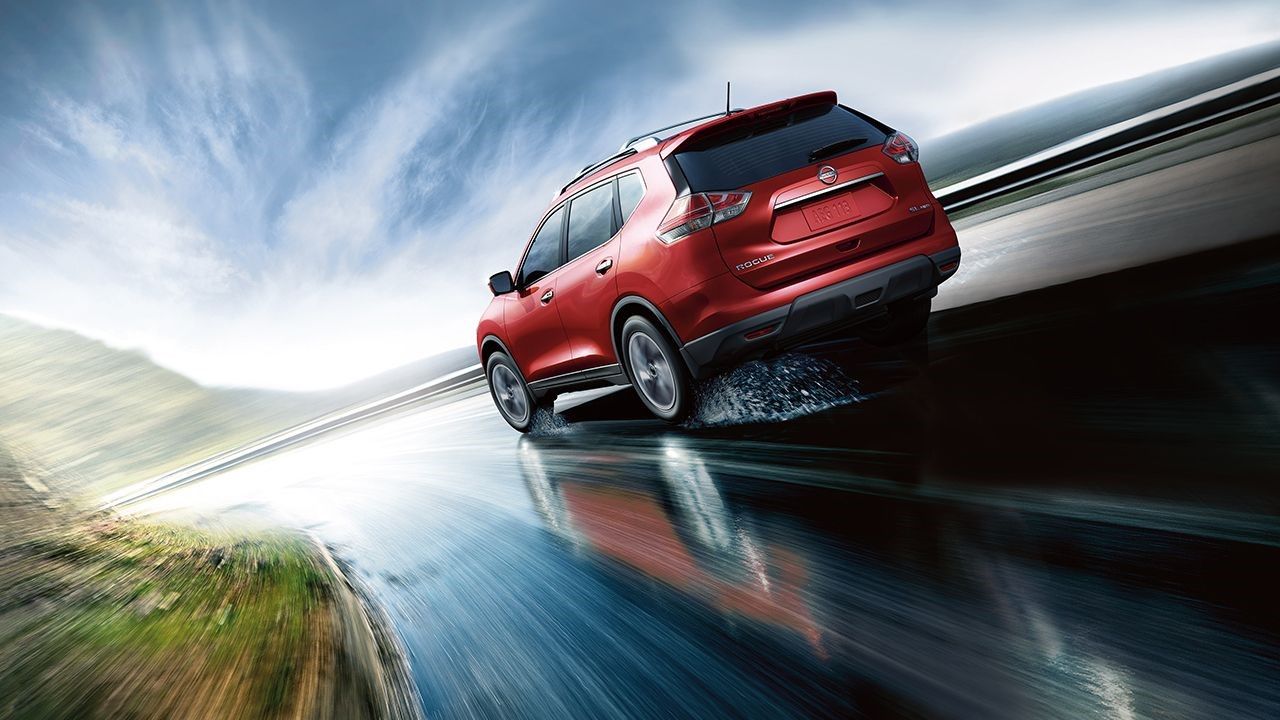 A Rare Soft Ride
Not many vehicles can provide a soft ride the way the 2016 Rouge can. It doesn't get jittery even on rough roads, allowing you and your passengers to relax. It's equipped with a 2.5-liter 4-cylinder that delivers 170 horsepower and 175 lb-ft of torque. While the numbers may not be that great, it makes up for it with its fuel economy of 32 mpg, which is made possible by the Xtronic CVT automatic transmission. It also has an electric-assist power-steering system that allows the vehicle to have a controlled grip of the road.
Accommodating Cabin
You'll feel welcome inside the 2016 Rouge. The "Zero Gravity" seats, which are inspired by NASA, provide adequate support. The legroom and headroom in the front seat, meanwhile, are plenty enough even for tall drivers. In terms of cabin space, the two-row model can accommodate five passengers and the 3-row version have room for seven people. Cargo space is enough and you can utilize a cargo-system option if you have more items to carry.
Young-Looking Skin
The 2016 Rouge has a fresh exterior. Bright colors make it look young and appealing while a unique V-shaped grille banners the floating Nissan badge in a classy manner. The taillights are premium looking and its aerodynamic styling boosts the vehicle's fuel economy. There are also pre-installed accessories that you can benefit from. Among these are external puddle lighting and a 10x10 tent that you can attach to the open rear liftgate.
Peace of Mind
You can always count on the 2016 Rouge to keep you away from harm. It features a Blind Spot Monitoring system that watches hard-to-see areas for you, preventing you from changing lanes if it sensed another vehicle in your blind spot area. Rear Cross Traffic Alert, on the other hand, lets you know the appearance of vehicles from both sides when you're backing out. In case of a collision, an advanced airbag system will be activated to cushion the blow, minimizing risks of injury.
With the 2016 Rogue, you can definitely enjoy a relaxing, premium, and safe ride. Check out its other features at Nissan dealerships serving Rio Rancho to see how well it fits your driving style and needs.
Source:
2016 Nissan Rouge, kkb.com
2016 Nissan Rouge Review, Edmunds.com